SculpSure Body Contouring
Body contouring and fat reduction treatment available at Premier Health helps you achieve a natural-looking, slimmer appearance without surgery.
No Surgery. No Downtime. Just Results.
*Individual results may vary; not a guarantee.*
SculpSure is a non-invasive body sculpting treatment that reduces unwanted fat cells and promotes tightness of the skin.
By transforming energy into heat, SculpSure's laser system breaks down targeted fat cells in the abdomen, back, sides, thighs, and under the chin.
If your diet and exercise still suffer from unwanted body fat, this procedure provides long-lasting results.
During the procedure, 4-8 applicator packs are placed on your skin (in the areas you want to address). Light-based heat emits from the applicators and targets the fat cells underneath the skin.
As fat cells are being melted, the applicators use cooling technology to keep you feeling comfortable during the entire procedure. There will be no damage to your skin. Once the fat cells are melted, they will leave your body naturally through your lymphatic system.
This process usually takes several weeks to months, which is when you should see optimal results.
What is subcutaneous fat?
Subcutaneous fat is the stubborn, pinchable fat found on the body. Stubborn fat is usually resistant to traditional fat reduction techniques like diet and exercise.
Subcutaneous fat can be caused by genetics, diet, exercise, or aging.
Some of the most common areas where subcutaneous fat gathers include: beneath the chin, in the abdomen, arms, flanks (sides), thighs, knees, and buttocks.
What should I expect during and after body sculpting treatments?
Most patients describe feeling a tingling sensation at different times during the procedure. This feeling is generally well-tolerated. Your certified laser technician will work with you to create a custom treatment plan.
Results can be seen after several weeks when the body begins to evacuate the damaged cells.
Optimal results are usually seen after a few months.* When fat cells are damaged and leave the body, they do not return, so you won't need to keep treating the same area over and over.*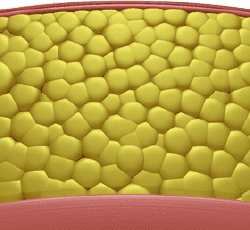 SculpSure 1066nm wavelength technology targets only the fat cells in the intended area.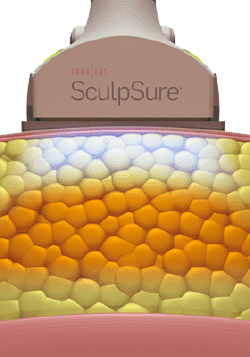 The laser raises the temperature of fat cells, damaging their structural integrity.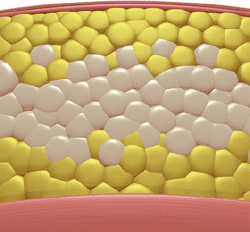 Over the next three months, the body naturally eliminates the disrupted fat cells.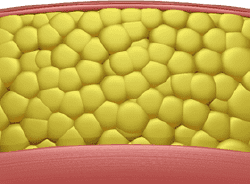 Disrupted fat cells are flushed from the body by the lymphatic system, providing long-term outcomes.
*Individual results may vary; not a guarantee.*